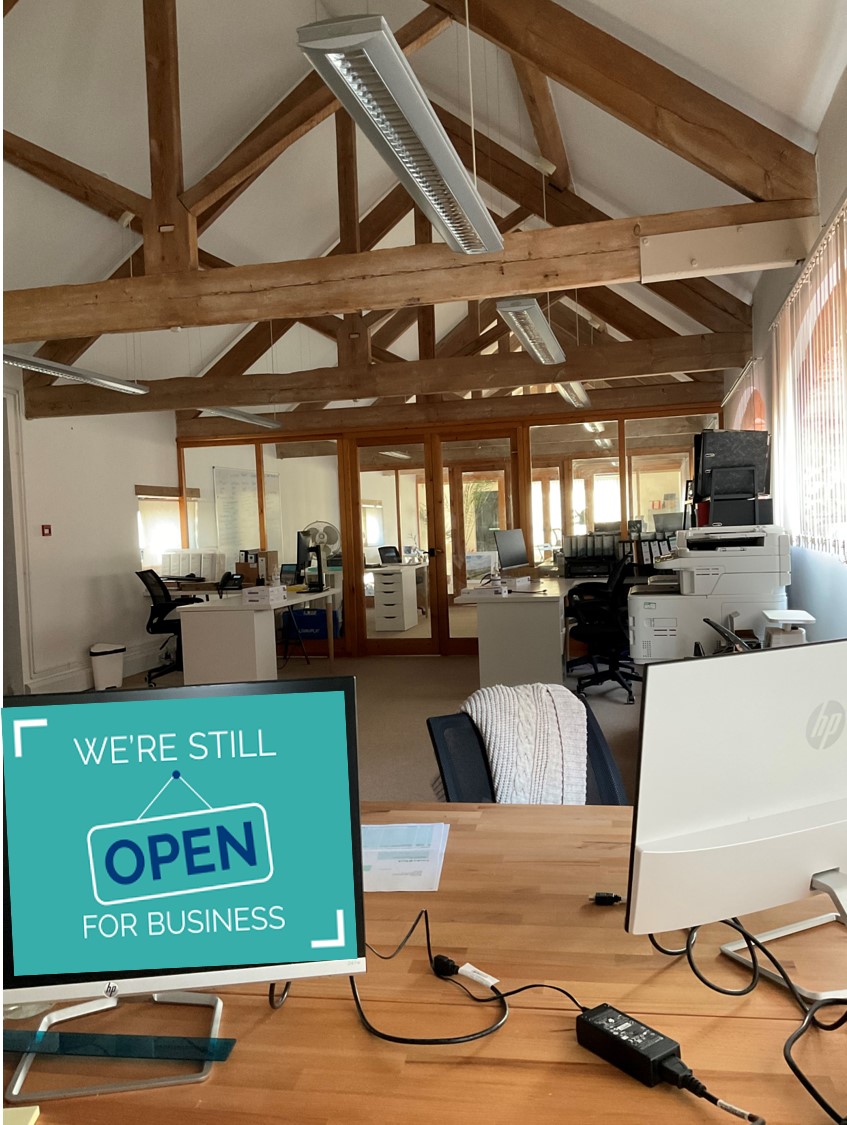 The office may be a bit quiet, but our team continues to be fully operational.
Ensuring Green Nation could operate business as usual during a pandemic was not something we had planned to do when we started the year! However, we quickly transitioned to remote working a couple of weeks before the UK's national lockdown announcement in March 2020.
Since then, we have only made occasional use of our office, but look forward to spending more time there later in 2021.
COVID restrictions have made travel to our managed sites a little more difficult, and new development projects have progressed more slowly than we wanted.
Despite these difficulties there have been some silver linings amongst the clouds:
Our managed sites have produced at a high level of efficiency

We have a slate of new rooftop builds in prospect for 2021

Momentum for solar. There was a very noticeable recognition across the world that the transition to renewable electricity is required and that solar will be a huge percentage of that.

Storage is the future. The combination of unusually sunny weather and low electricity demand in the UK during the spring 2020 lockdown highlighted the challenges of managing the electricity network when renewables account for a large share of supply. It's clear the next ten years will see huge growth in battery storage and of hydrogen and other technologies for longer-term storage of energy.

We hired some great people who've grown our team's capabilities in the development of large projects, asset management and financial management.
Welcome 2021!
Despite the continuing restrictions of COVID, we are excited about 2021 with a clear focus on capitalising on our opportunities. In particular:
Taking on the management of more renewable energy assets in solar and storage

Responding to demand to develop new solar farms in the UK and elsewhere

Installing more rooftop solar schemes, selling the electricity to the building owners and exploring how we can widen our energy service offering to them
Watch this space!