About Green Nation
Over the past five years Green Nation has developed seven solar farms and worked with hundreds of owners to put solar on houses, schools and commercial buildings, generating millions of kilowatt hours of electricity.
We now manage nine solar farms and several hundred rooftops ensuring every site generates the maximum amount of power that it can.
We are still growing and expanding our base in the UK, so we are constantly looking out for new sites to develop and existing sites to acquire. We are also investing time in developing other energy technologies, and developing our interests outside the UK.
At the Whitelake Solar Farm
Why People Do Business With Us
Some people do business with us to maximise their land and property income. Some work with us to save money. Communities may wish to take control of their energy needs and sustainability. Other want to invest with us because it's good business.
Either way, we seek to build long-term relationships with all parties. That's because we recognise that our investors, land and building owners, suppliers, communities and home owners rely on the schemes we create, and they need to be expertly planned, quality-driven and reliably maintained – built for the long run.
That means taking time to listen to each other's point of view and needs, making sure every deal is fair for all and respectfully letting each other know when and where we see something could be done better.
We simply believe in doing good business and being good for the planet.
Meet our Senior Team
Jonathan Thompson, Founder and CEO, Green Nation
"When I started the business in 2011, I had a hunch that solar energy was ready to go mainstream.
What has happened since then has exceeded my expectations, both in terms of the uptake of solar and the reduction in the cost of deploying it.
I'm now convinced that in 30 years from now or even less, solar will become the single largest source of power globally. And in the process, I believe it will change how the world works.
We aim to be one of the drivers of that change, by constantly learning, adapting and improving what we do, and by sticking to our core value of dealing with people honestly and fairly."
Jonathan's business experience spans 30 years. Past roles include Director of Products and Services at 3 Mobile, directing the development and launch of one of the world's first commercial interactive TV services at NTL (now Virgin Media), and Managing Director of a manufacturing business.
Jonathan has also carried out strategy consulting projects in the UK and overseas for Fortune 500 and FTSE 100 companies as well as for private equity firms. Jonathan has a degree and PhD from Cambridge University.
Jonathan Thompson, Founder and CEO, Green Nation
Team
Green Nation's Somerset office houses a team that specialises in project management, asset management, business development, finance and legal affairs.
Check our News Page for current vacancies.
The Green Nation Office in Somerset
Get In Touch
Green Nation is based in the South West of England, in Somerset: a region renowned for its world-class renewable energy companies and leading edge technologies.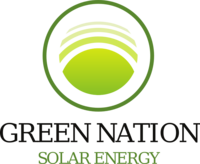 Green Nation
The Long Barn
Manor Courtyard
Stratton-on-the-Fosse
Radstock
BA3 4QF
General enquiries: hello@greennation.co.uk
Telephone: 01761 239104