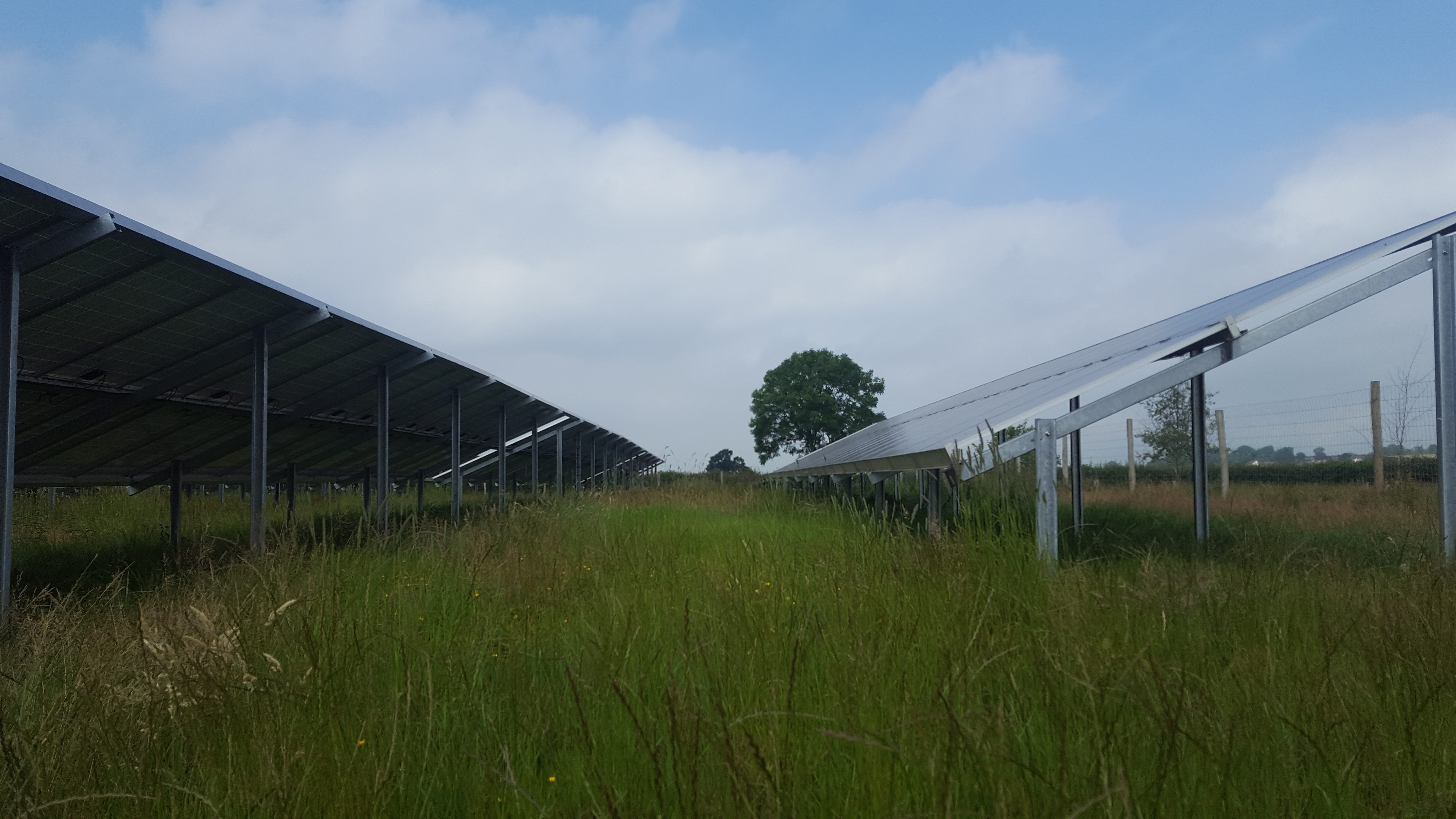 Green Nation is pleased to announce that it has acquired two ground-mounted sites for investment clients.
We were offered the opportunity to buy a 700 kWp grid-connected system at Venn Farm in Devon, and a much smaller system on the same site that supplies electricity to a nearby farmhouse as well as to the grid, just a few weeks before the 2020 lockdown.
And no sooner than we confirmed our interest, we were plunged into the pandemic and a new set of business challenges. Restrictions made the purchase process take a bit longer, and of course there were no face to face meetings with the vendors, but otherwise things went very smoothly.
It took a few months to set up a data room with the vendors and to carry out the neccessary due diligence, negotiate the contracts, complete a financing facility for our client (one that will cover this and many other new build and acquisition projects), and we even managed to visit the site a couple of times.
The deal was completed on 23 June and we now have another solar farm to manage and to get the most of out on behalf of our investors. It is by far the smallest of the solar farms we manage.
This was only the second acquisition from a third party vendor that we've completed, the other being a rooftop system. What have we learned from the processes?
Mostly that when people say small deals take as much time and effort as the larger ones, it is true: even with a sensible and helpful vendor, there is a lot of material to read and questions to ask and follow up in order to be confident you are buying a site that will do what it is supposed to. There is still plenty for us to do post-deal, both to fully onboard the site and make some technical enhancements to the project.
On the positive side we are reminded that there are a finite number of good, FIT-earning solar sites available to buy in any one year, and we were delighted to have found one of them, and hope we can find even more!