Build has been completed on two 5 MW solar farms near Pylle, Somerset by Green Nation. management. The main contractor was Goldbeck Solar Ltd, under Green Nation's management and they started construction in September 2015. After excellent weather in the first few weeks of the build project, progress was hampered in late October and November by heavy rain and muddy surfaces.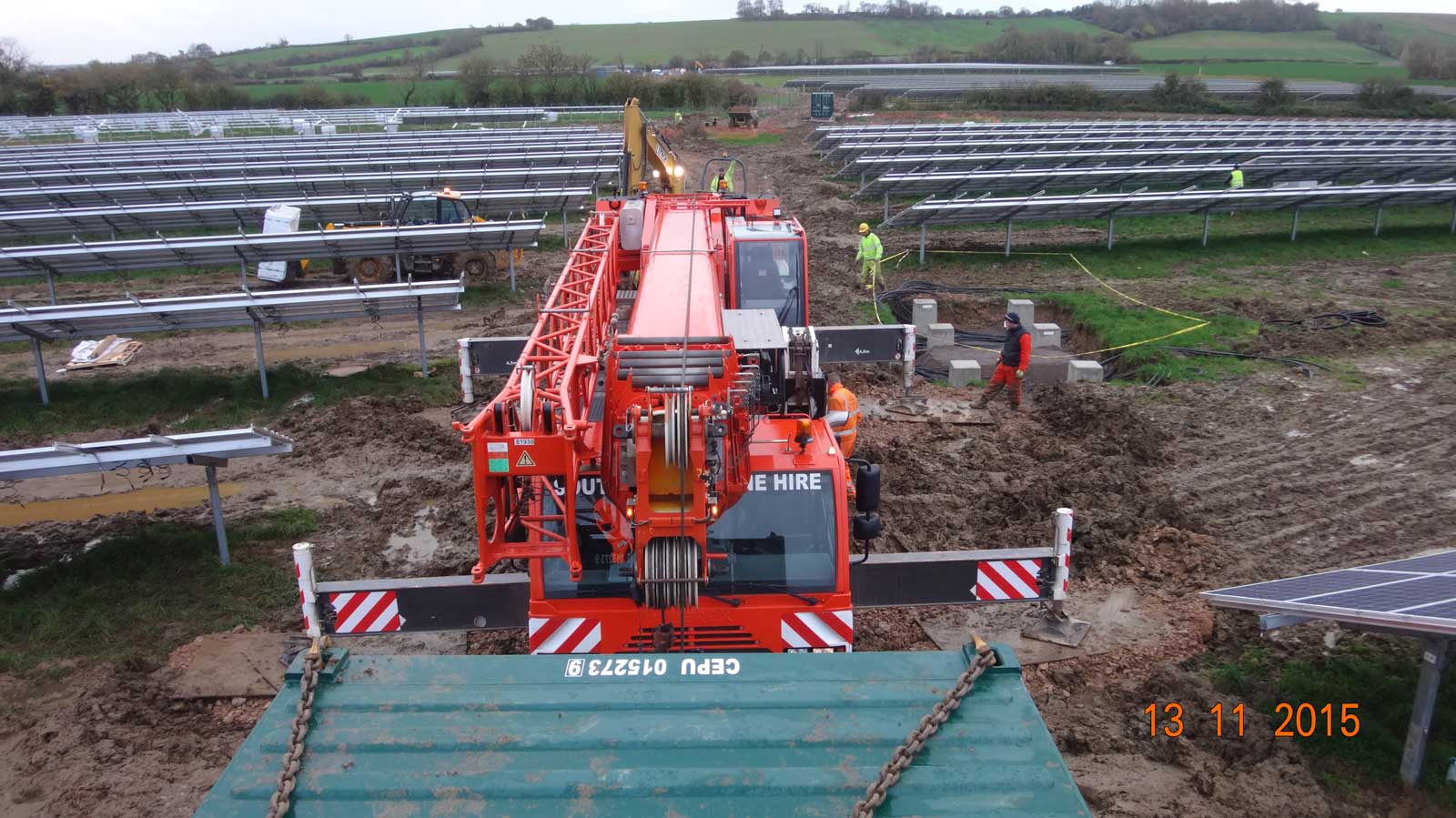 Despite these challenges, the first electricity was produced only a few days late on 9 December. Final work on the site is almost complete, and tree planting is underway to maximise screening of the solar panels.
Of the two sites, one will be operated by a private company on an entirely commercial basis. The other will ultimately be owned by a Community Benefit Society and surplus income after operational and financing costs will be used for the benefit of the community in Somerset.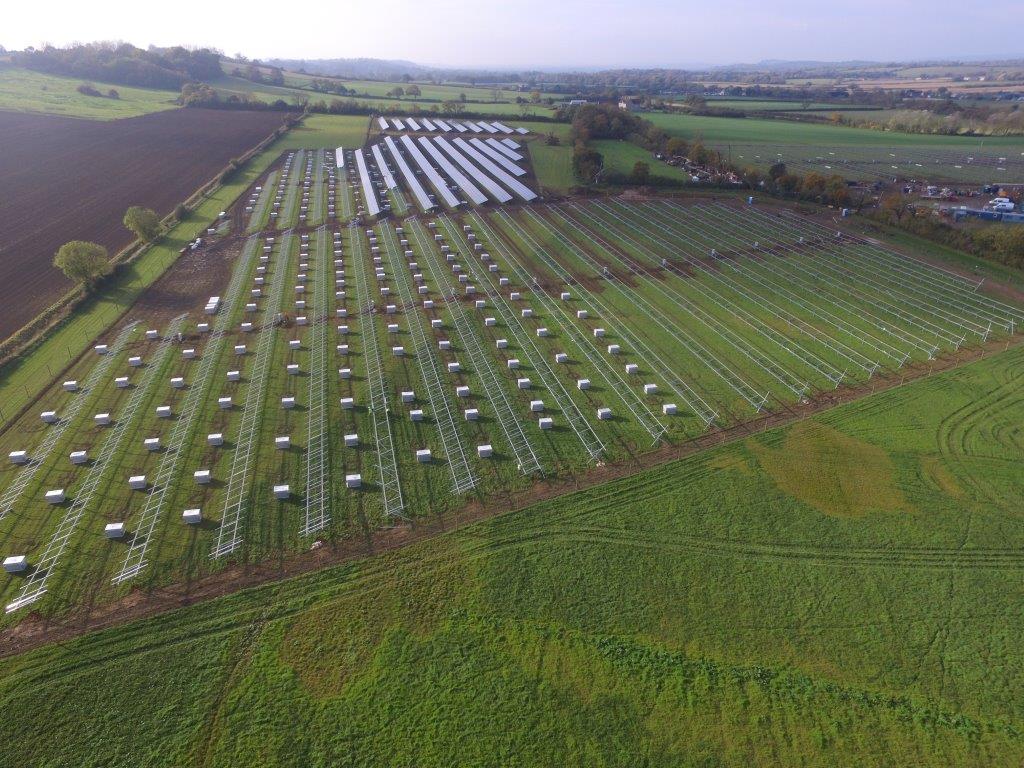 CEO of Green Nation, Jonathan Thompson, said, "these two projects will produce clean solar energy and be a part of Britain's electricity supply base for the next 25 years, as well as providing an income for two local landowners and wider benefits to the community. I look forward to ensuring they perform to their maximum potential."