Community benefit society Mendip Renewables Ltd has launched a follow-up bond offer to its 2018 offer, in order to raise money to repay its original shareholders and reduce debt servicing costs.
Mendip Renewables
Mendip Renewables owns and operates the 5 MW Whitelake Solar farm in Somerset. The solar farm, which is located on low grade agricultural land used for sheep grazing, has generated more than 25 million kWh of clean energy since it became operational in December 2015.
Green Nation was the original developer of the solar farm and continues to manage it.
As a community benefit society, Mendip Renewables distributes profits to charitable organisations in Somerset through a community benefit fund. To date £49,000 has been distributed to Somerset based charity Key4Life which delivers rehabilitation programmes for young offenders and those at risk of going to prison.
As Key4Life says: "We are enormously grateful to Mendip Renewables for their invaluable support over the last four years. Our work in the South West, specifically in Somerset and Bristol, has worked with over 40 disaffected young men, many of whom have spent much of their early years in prison and have struggled to gain employment. In our last programme, we had 13 young men with a zero reoffending rate and 72% went into meaningful occupation and employment, despite the challenges that Covid-19 has placed on all of us. Some of the companies who have taken this cohort on placement or employment include Bristol Trade Windows, Wilmott Dixon, Bouygues, Yeo Valley, Montgomery Cheese and Sir Robert McAlpine. None of the above would have been possible if it were not for the generous donation and support of Mendip Renewables."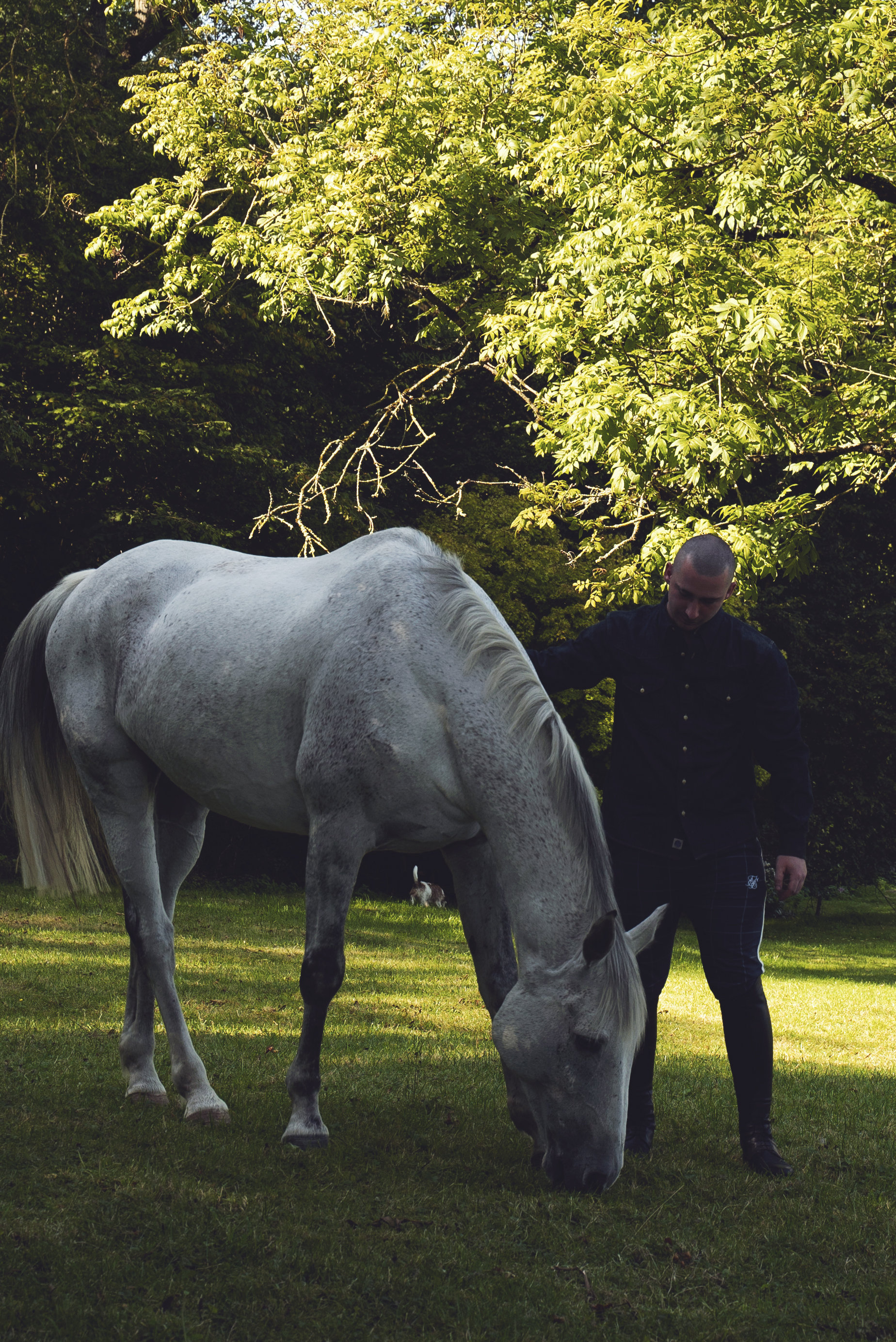 Key4Life Trainee Jamie and horse
It is anticipated that at least £1.4 million will be contributed to the community benefit fund over the 25-year life of the project.
The bond offer
The society raised £1.8 million through a bond offer in spring 2018, allowing it to repay existing loans which were taken out in 2015 to build the solar farm.
Mendip Renewables has now launched a follow-up offer to raise a minimum of £500,000. It will use the proceeds to buy back shares issued in 2015 as part of the financing effort for the build of the solar farm and to partially repay an underwriting facility provided by Triodos Bank at the time of the 2018 bond offer. The interest rate on the new bonds will be lower than those of the underwriting bonds, reducing the society's future interest costs.
The bond offer is promoted by Triodos Bank on their crowdfunding platform, which enables eligible bondholders to hold their bonds in an Innovative Finance ISA (IFISA).
Mendip Renewables' existing bondholders have a two-week exclusivity period, after which the offer will be opened to registered users of the crowdfunding platform. If there is sufficient demand, the Directors may increase the number of bonds offered to a maximum of £900,000.
For more information, visit the Triodos Bank crowdfunding platform here. As with all investments, your capital is at risk.