About Green Nation
Over the past five years Green Nation has developed seven solar farms and worked with hundreds of owners to put solar on houses, schools and commercial premises, generating millions of kilowatt hours of electricity
Today we focus our energy on solar power because we believe that right now it is the most accessible, affordable and immediate source of renewable energy available to the nation.
In the future, we will work with different forms of renewable energy to give customers clean energy at a good price and to help them make better use of their land and buildings.
Why People Do Business With Us
Some people do business with us to maximise their land and property income. Some work with us to save money. Communities may wish to take control of their energy needs and sustainability. Other want to invest with us because it's good business.
Either way, we seek to build long-term relationships with all parties. That's because we recognise that our investors, land and building owners, suppliers, communities and home owners rely on the schemes we create, and they need to be expertly planned, quality-driven and reliably maintained – built for the long run.
That means taking time to listen to each other's point of view and needs, making sure every deal is fair for all and respectfully letting each other know when and where we see something could be done better.
We simply believe in doing good business and being good for the planet.
Meet our Senior Team
Jonathan Thompson, Founder and CEO, Green Nation
Jonathan's business experience spans over 28 years and includes Director of Products and Services at 3 Mobile, senior roles at NTL (now Virgin Media), including directing the development and launch of one of the world's first commercial interactive TV services, and Managing Director of a manufacturing business.
Jonathan has also carried out strategy consulting projects for clients including Shell, Microsoft, Coca-Cola and BAE Systems, and for private equity firms.
Jonathan has a degree and PhD from Cambridge University.
Jonathan Thompson, Founder and CEO, Green Nation
Nigel Davie, Technical Director, Green Nation
Nigel has worked for 40 years as a commercial and project manager for large construction projects in the UK, Germany and South Africa.
In a 30 year career at Bovis Construction Ltd / Bovis Lendlease, his achievements included management of the £120 million build of the Vodafone World Headquarters Campus in Newbury, Country Manager for South Africa, and overseeing an £80 million portfolio of projects as Regional head for the South West.
Nigel manages the design, procurement, construction and operation of Green Nation's roof-top projects, and of our solar farms. He is a Fellow of the RICS.
Nigel Davie, Technical Director, Green Nation
Get In Touch
Green Nation is based in the South West of England, in Somerset: a region renowned for its world-class renewable energy companies and leading edge technologies.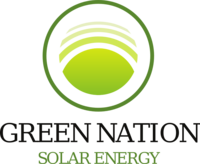 Green Nation
The Long Barn
Manor Farm
Stratton-on-the-Fosse
Radstock
BA3 4QF
General enquiries: hello@greennation.co.uk
Telephone: 01761 239104,
0845 607 0008